ABOUT US
Margill – A finance software company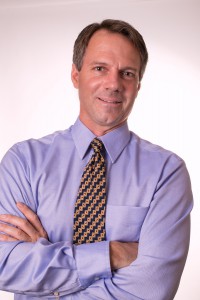 About the Founder
Marc Gelinas is founder and CEO, Attorney and MBA(McGill), wrote the much acclaimed White Paper on Interest Calculation (published in "Real Estate law & Industry Report") hands-on paper whose purpose is to have market participants understand that interest calculation is not simply keying in variables, but implies many other fundamental elements, many of which have been forgotten over time.
About the Company
Jurismedia's first interest calculation product dates back to 1992 and was first used in the legal community, thus the company's name. Because of the legal profession's very peculiar needs, the software evolved over the years into an extremely flexible tool called Margill, whose computations include regular and irregular loans, mortgages, leases, lines of credit, investments, present value, pre and post judgment interest, etc.
Margill evolved to service a wide variety of industries and its clients in over 37 countries include:
large and small law offices, judges, accountants, governments, cities and towns, banks, community and economic lenders, mortgage brokers, trade unions, insurance, leasing, construction and land development companies, small and large private and public corporations…
With a team of seasoned programmers and experts in interest calculation, Jurismedia works very closely with its clients to constantly improve its products. Service is also one of our key benefits. If you need help, you can count on our team!
History
1992
Back in the early 90s, as an attorney, Marc Gelinas noticed that the hand calculator and some basic spreadsheets were the weapons of choice for the legal profession when it came to interest calculation. Errors were rampant or could be  avoided… by simply ignoring the interest portion! Mr. Gelinas commissioned programmers to develop an interest calculation software that would need to be powerful because of  the very peculiar needs in the law profession  yet be user-friendly for lawyers who, well, were not up to speed when it came to computers…. Jurismedia's first software LogiCalc is created for DOS.
1998
LogiCalc becomes Margill and is now Windows based. It now offers even more powerful calculation tools.
2007
Margill now offers and monitors over 150 interest tables (legal rates, central bank rates, bank rates, etc.) and indexation tables (consumer price indices, stock market indices) for use in its software.
Official launch of Margill Loan Manager, a powerful finance software for loan servicing.
2008
Release of Margill Standard Edition 3.0 and the new Margill Law Edition to provide further calculation options for law-related finance.
Margill products are now sold in over 20 countries
2010
Release of Margill Loan Manager 2.0 to 2.2
2013
Release of Margill Loan Manager 3.0 and 3.1
2015
Release of Margill Loan Manager 4.0 and 4.1
2016
Margill Standard and Law Editions get revamped with a new user interface and even more features with version 4.0
Margill Loan Manager 4.2 is released and includes a host of features to exponentially expand user options.
1250
Over 1250 satisfied customers
5000
More than 5000 installations
37
Established in 37 Countries
99
%
Happy customers
… can't please them all!