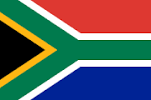 We already mention on our website that we sell in over 35 countries, but it is always interesting to see our software at work oversea.
Its flexibility and powerful mathematics make our Loan Servicing Software useful for our newly client in South Africa, Forward Finance.
Welcome from all the Margill team!
For more testimonials: https://www.margill.com/en/client-testimonials/