Question:
My Margill Loan Manager is installed on a server on the Cloud.  It wants to have me input a path and so on, and I was not comfortable starting it. It also said to back up MLM data first, and I am not sure if that is necessary for me given that we have the server back-up every night.
Answer:
When all goes smoothly, an update should take 3-4 minutes.
If not already done, download the full update (for existing clients) at www.margill.com/get. Download from the remote server, not from your personal computer. This way, the installer will already be on the Cloud, as opposed to being on your PC.
Run the Margill Installer. It will ask for the path for the software installation. The default setting will usually be the last installation path or the C: drive which is where Margill is usually installed on the Cloud.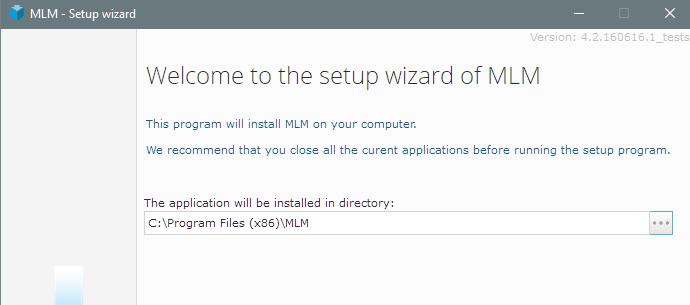 The Data (so where the database resides), when installed on C:\Program Files (x86) will usually be under C:\Program Data\MLM_Data.

If it is not there (as it usually should be), then an error will appear, and you will have to find the proper Data path. Search for the "DB" folder using the Windows search tool. Depending on who did the installation, data could be anywhere, so let's hope the person who installed did a good, clean job!
ALWAYS do a backup. Everything should go smoothly with the update, but never take the chance; do a backup.
You will need basic knowledge of Windows to do this unless your paths are all properly configured.
https://www.margill.com/wp-content/uploads/2020/01/Margill-logo.jpg
0
0
Marc Gelinas
https://www.margill.com/wp-content/uploads/2020/01/Margill-logo.jpg
Marc Gelinas
2017-05-23 16:30:06
2019-12-13 20:21:00
Can you walk me through how I would update MLM to the latest version on the Cloud?